Guatemala 2023 (Christchurch Montgomery)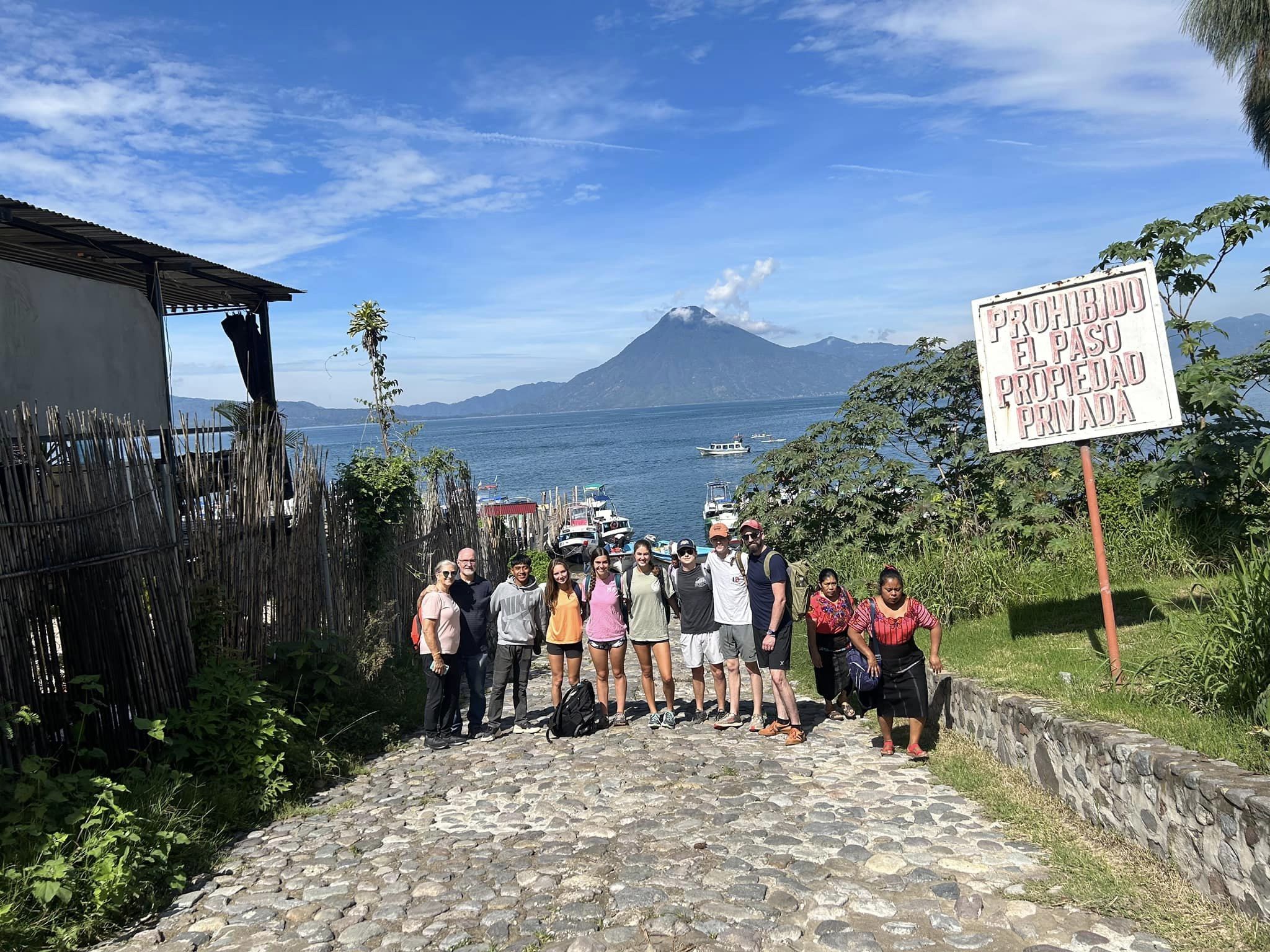 Ben Cheney, Director of Media Ministries
Christchurch, Montgomery, AL
This past June 18-25, five high school and college students and four adults from Christchurch Montgomery traveled on a short-term mission trip to Panajachel, Guatemala. There they reconnected with Joe and Cindy Betsill of Ministerios El Muro for the first time since the outbreak of COVID cancelled Christchurch's last planned trip in 2020.
This was Christchurch's fourth mission trip to Panajachel, which is located on the shore of the beautiful Lake Atitlan. Christchurch students serve a variety of capacities when working with Ministerios El Muro, including constructing low-income housing, distributing water filters, conducting times of Gospel-oriented fun with the town's young children, improving community spaces, and assisting local pastors. This year's group worked with Pastor Anselmo in the neighboring town of Jaibalito, and with Pastor Trinidad Sánchez and his family in San Juan la Laguna, making improvements to both pastors' worship and community spaces.
Christchurch shares this mission field with St. Peter's Cathedral and would love to introduce other parishes in the Gulf Atlantic Diocese to the rich opportunities to serve our gracious God through ministry in Guatemala!