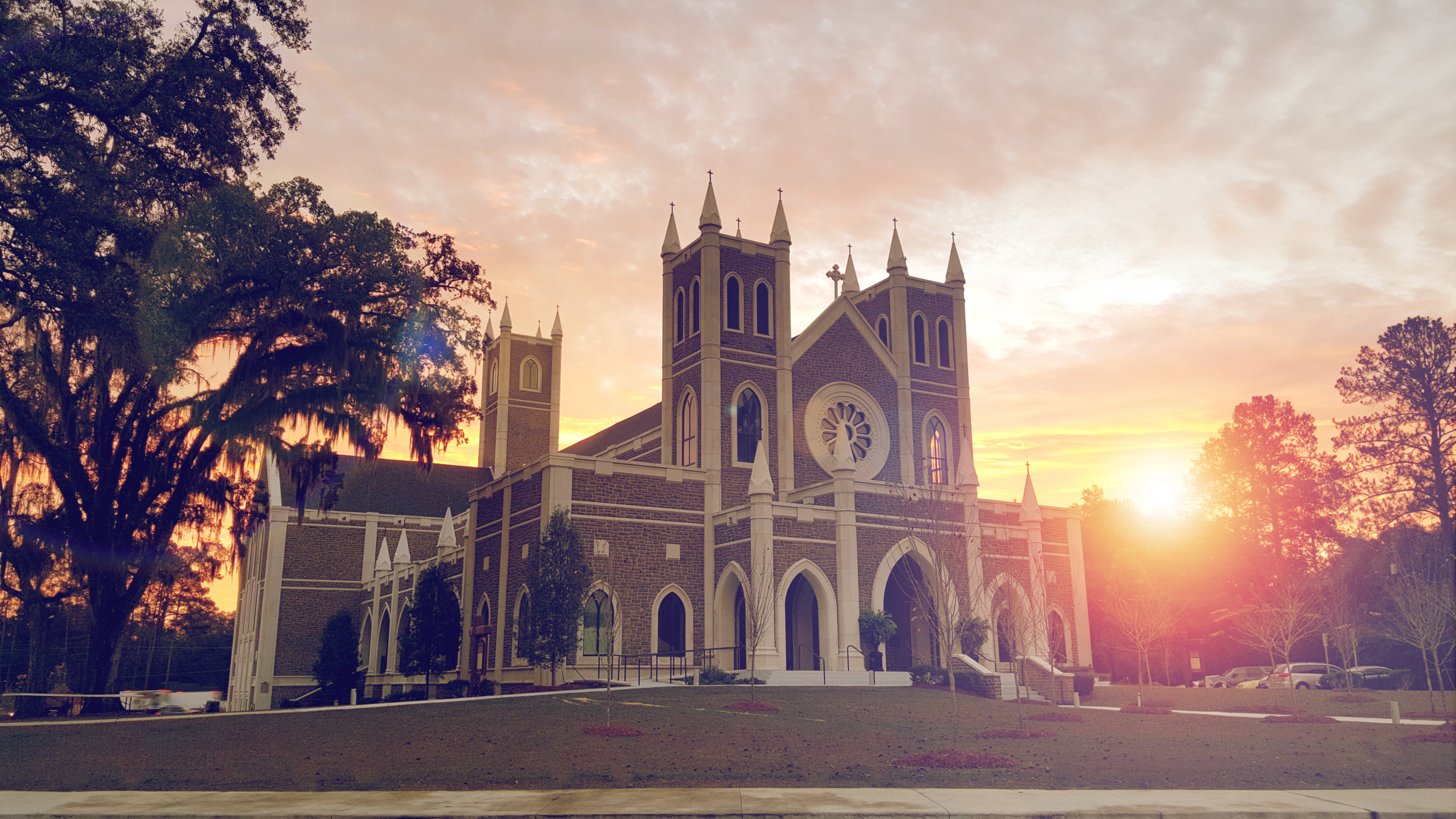 Synod 2023

Synod at a Glance
11/2 Clergy Conference Begins after Lunch (details forthcoming)
11/3 Hors d'oeuvres at 5pm, Dinner at 6pm, Opening Worship at 7pm
11/4 Worship, Ministry Reports, Keynote Address, Workshops & Business Session
Invitation to Synod 2023
The Annual Synod of the Gulf Atlantic Diocese will be held November 3–4 at St. Peter's Anglican Cathedral in Tallahassee, Florida. The theme for this year's gathering, "Encourage one another, and build one another up," is taken from 1 Thessalonians 5:11.
Bishop Alex Farmer will present the five-year Strategic Plan which he has developed with his staff based on the outstanding work of the seventy lay people and clergy who participated in May's Strategic Planning Event. In doing so, he will lay out what he has discerned as God's vision of a flourishing diocese and the strategic steps being implemented to take us there.
Synod is more than a business session. It is a coming-together of the entire Diocese to celebrate what God is doing among us, to reflect on our common mission, to be edified and equipped, and to be sent back out in fulfillment of our common call. In light of the historic presentation of the Strategic Plan, we are emphasizing this year that the entire Diocese is invited—not just clergy and lay delegates. (Registration is required.)
As in past years, Synod will begin with refreshments and dinner at the Cathedral, followed by Holy Eucharist. All diocesan clergy are invited to process in cassock, surplice, and tippet. Clergy may order tippet seals here. Saturday morning will begin with Morning Prayer. The day's agenda will include a keynote address from the Bishop, ministry reports from around the Diocese, and ministry workshops. Delegates will vote on the 2024 budget, proposed changes to the canons of the Diocese (functionally similar to an organization's bylaws), and elect delegates to serve on governance committees.
Volunteer Opportunities
A lot of work goes into making our Synod happen. If you would like to serve the Diocese by volunteering for setup, service at a meal, or breakdown, please let the Cathedral know by signing up.
Call for Synod Workshop Presentations
If you are interested in presenting a workshop on Saturday, November 4, the diocesan staff would like to hear your idea for a presentation. Please fill out this application no later than 10/1/23, and the staff will be in touch with you soon. Additional details are at the top of the form.
Lodging
Our hotel block is at the Holiday Inn Express near Thomaville and I-10. To take advantage of the block rate you will need to book by October 17 and use the link below.
FAQ
I went to the hotel link for synod and it states it is a four night stay (November 1-5). How do I change it?
That is the total range of dates available in the block. If you click the dates in the gray bar at the top of the page, you can select the dates you needs the room for within that range.
I am a Senior Warden or other Lay Delegate and have already filled out the delegate form. Do I also need to fill out the registration form as well?
Yes, please register to make sure we can prepare the needed materials, have an accurate count for meals, etc.