Originally posted Saturday, April 15, 2023 at 1:45 p.m. Eastern time (8:45 p.m. Doha time).
Six of our delegation have arrived in Doha, our final stop before Rwanda.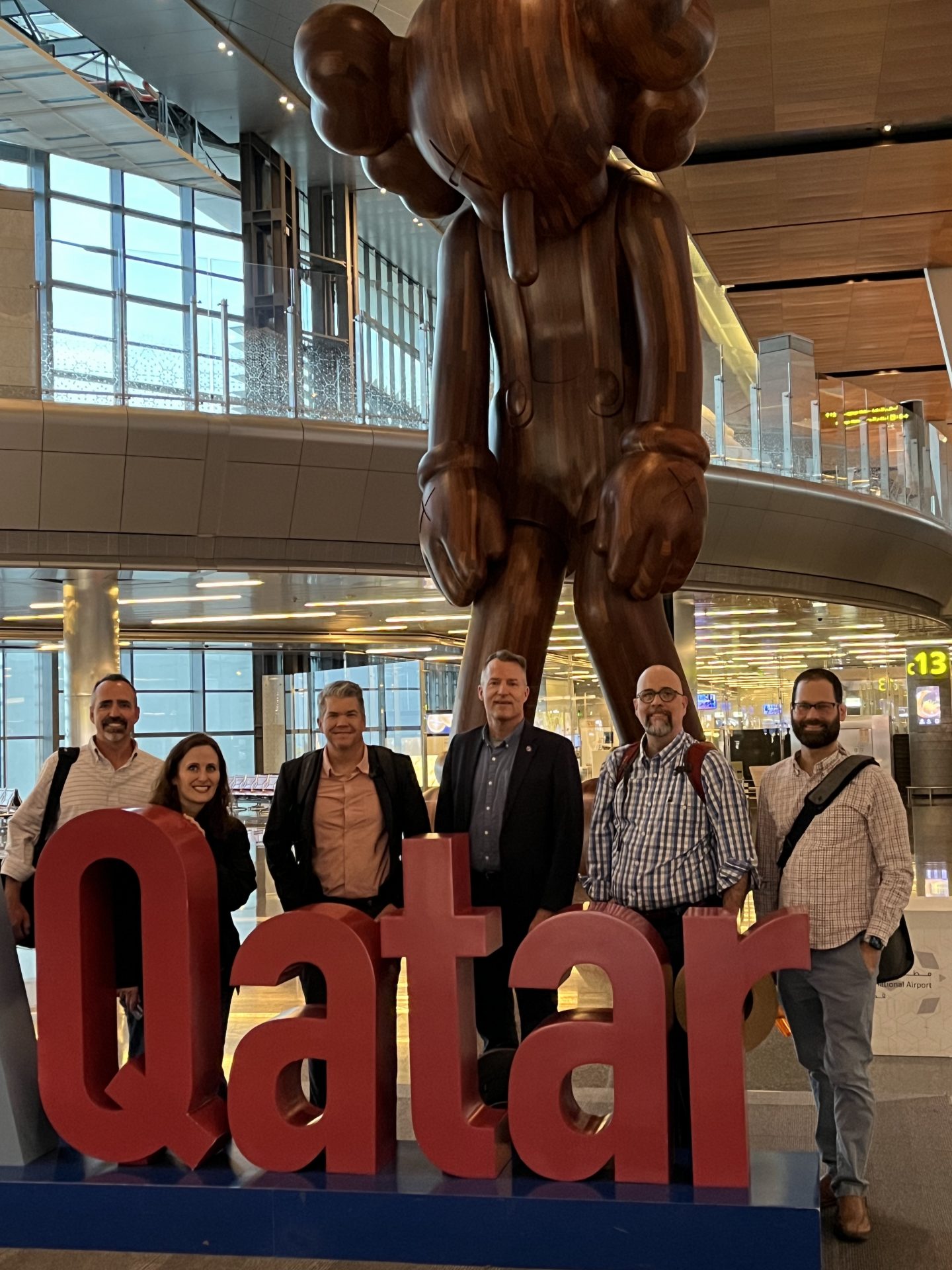 The six of us will be joined in Kigali by Fr. Andrew Rowell, Fr. John Wallace, Fr. Mark Eldredge and his wife Ame, and Fr. David Ball with his wife Gracie over the next few days. Our travels so far have been very smooth—thank you for your prayers!