Ways to Lead Through Habit
Contributors: Dr. Julia Marie Halderman, Rev. Dr. Jessica Jones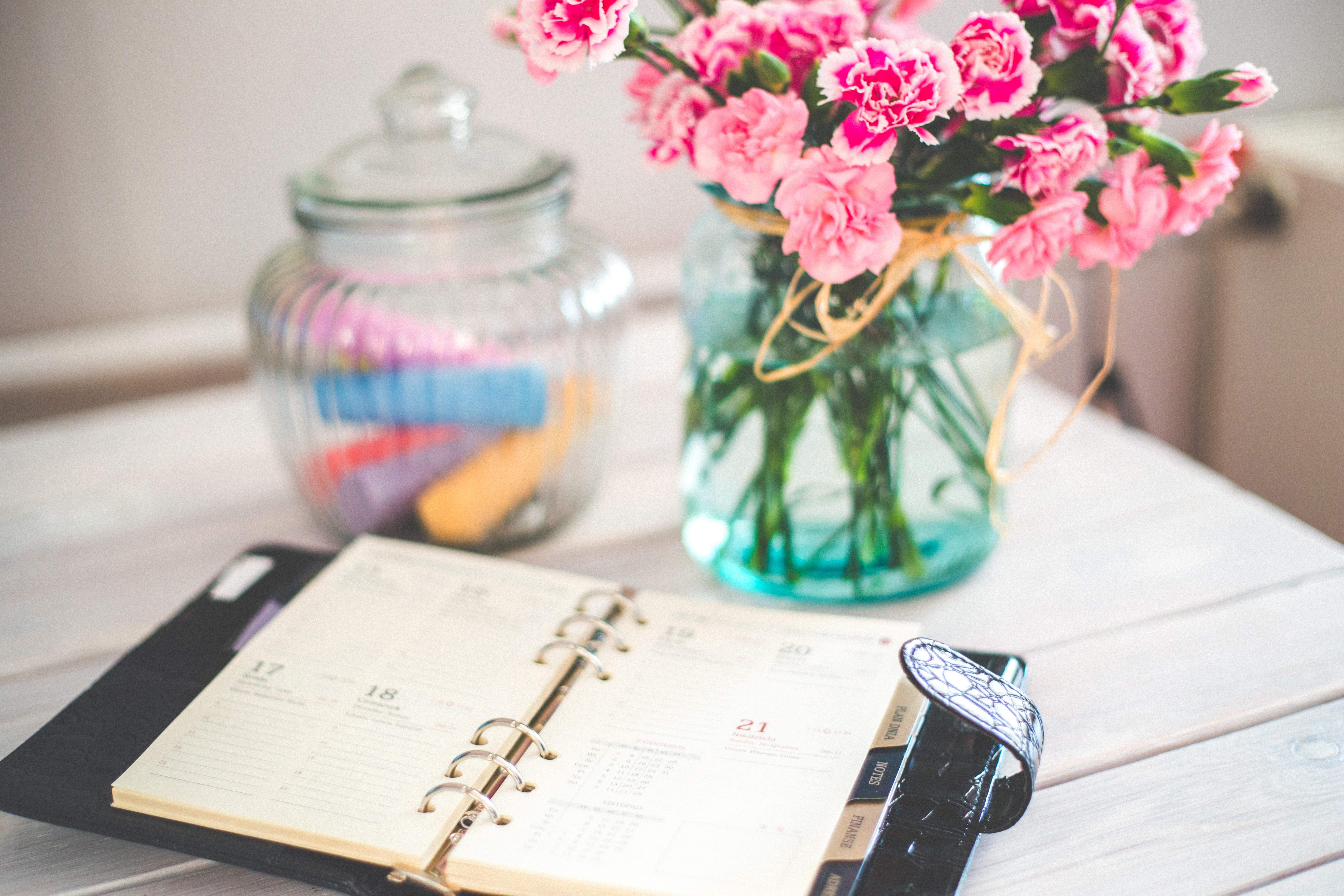 "This is the day the Lord has made, let us go forth and deal with it," said my son years ago when he was about 6 years old, after a particularly hard week. He did not want to rejoice and be glad in it. I reminded him that rejoicing was a choice and we serve a good God.
This week he reminded me of the same thing. "Praise the Lord! We have a God of order and not chaos, and who doesn't change. This news is crazy!"
We are living in uncertain, unprecedented, and unpredictable times. All normal structures, habits, and rhythms of life have been disrupted overnight. For many of us, our worship, work, school, life, and leisure are all now from the confines of our home. For an undetermined period, life as we knew it is no more, and we are being forced to adapt to a new normal for which many of us are unprepared. This is not the day, week, month, Lent, or school year that any of us planned.
It is in chaotic times like these that we need to refocus ourselves on what is real, true, eternal, and good. We serve a God of order and not chaos, and a God who is the same yesterday, today, and tomorrow. The illusion of control and self-sufficiency has been shattered. It is these times that we need to establish schedules, rhythms, habits and patterns of daily life to ground us. Children especially need to know what comes next and what to expect.
The Anglican catechism tells us in questions 252-255 that a Rule of Life is a discipline by which we "order [our] worship, work, and leisure" to the glory of God, "as a pleasing sacrifice." A Rule of Life basically includes building habits, habits that structure our days, our weeks, our years.
Because our fallen, sinful nature is "disordered, distracted, and self-centered. A Rule of Life helps [us] to resist sin and establish godly habits." These godly habits are the means of grace and hope of glory as the Holy Spirit sanctifies and conforms us to the image of Christ.
Bringing intentional order to your day by scheduling your time helps to focus on what is important and minimize our disordered, distracted, anxious tendencies. If you'd like help writing your own Rule of Life, this workbook is particularly helpful. While we do not know what tomorrow will bring, we can bring order out of chaos by simple practices. By intentionally ordering life by establishing rhythms, we can stay grounded and focused on what is truly important.
Psalm 118:24 says, "This is the day that the LORD has made; let us rejoice and be glad in it."
When (re)structuring our habits during this online season, it may be helpful to consider:
Limit news. Read updates once a day from a trusted source; do not leave the "news" on all day and do not fill your home, and your children's ears, with reports.
Be smart. Take steps to follow CDC protocols, but do not panic over these protocols. Our children look to our modeling and our non-anxious presence in times of crisis. They are learning valuable leadership skills through us.
The power of choice. Change your language to be one of choice: when faced with disappointment and disruption to previously made plans, give your family members a choice for their response. This returns some feeling of control over the situation and can empower them to problem solve.
Read your Bible. Model spiritual leadership by being in the Word; be sure to have a daily quiet time and to encourage your children to do so as well. Be sure to use age appropriate Bibles or apps.
"Go" to church. Don't miss (virtual) church. It doesn't take long for habits to develop, so developing the habit of missing church is not an option for us. Staying home from a quarantine has encouraged the majority of churches to go online. Be sure to join them! Virtual worship on Sundays and/or morning/evening prayer as a community, even virtual community, is still powerful. In times like this these virtual events provide us an act of solidarity and model for our families that worshiping together is a spiritually formative experience.
Empower leadership. If you have a high school senior or a college student displaced from their (academic) home, consider empowering them to do. Yes, they were robbed of events and life is unfair, but they have the ability to be proactive as a result, to change the world for someone else. Generation Z responds to purpose and social causes. Let them know you believe in them and their ability to make the world better. For inspiration, read this letter.
Connect. Maintain social connection online to the people who matter most to your family. Figure out how to talk on FaceTime or Zoom to the grandparents or godparents. Ask people to read bedtime stories over video chat, or pray together. Get creative in how you connect with those that matter in your children's lives.
Get a family (scriptural) motto. Figure out a mantra, based on Scripture, to use on a daily basis in your home. What is a favorite verse or Christian song that you can refer to daily? Perhaps Psalm 23, Joshua 1:9, Philippians 4:6-7, Romans 8:37-39 or Job 10:12 might work. Encourage everyone to memorize it and say it to each other whenever the fears or anxiety creep in.
Anglicans are a liturgical people, but in reality, all people are liturgical. We follow similar patterns and routines on a regular basis, our annual traditions hold great significance for us, and we celebrate through ritual. These rituals and traditions, these habits disciple us, teach us, and change us. How we spend our time during this virus will change us; may it be for good and for God's glory.